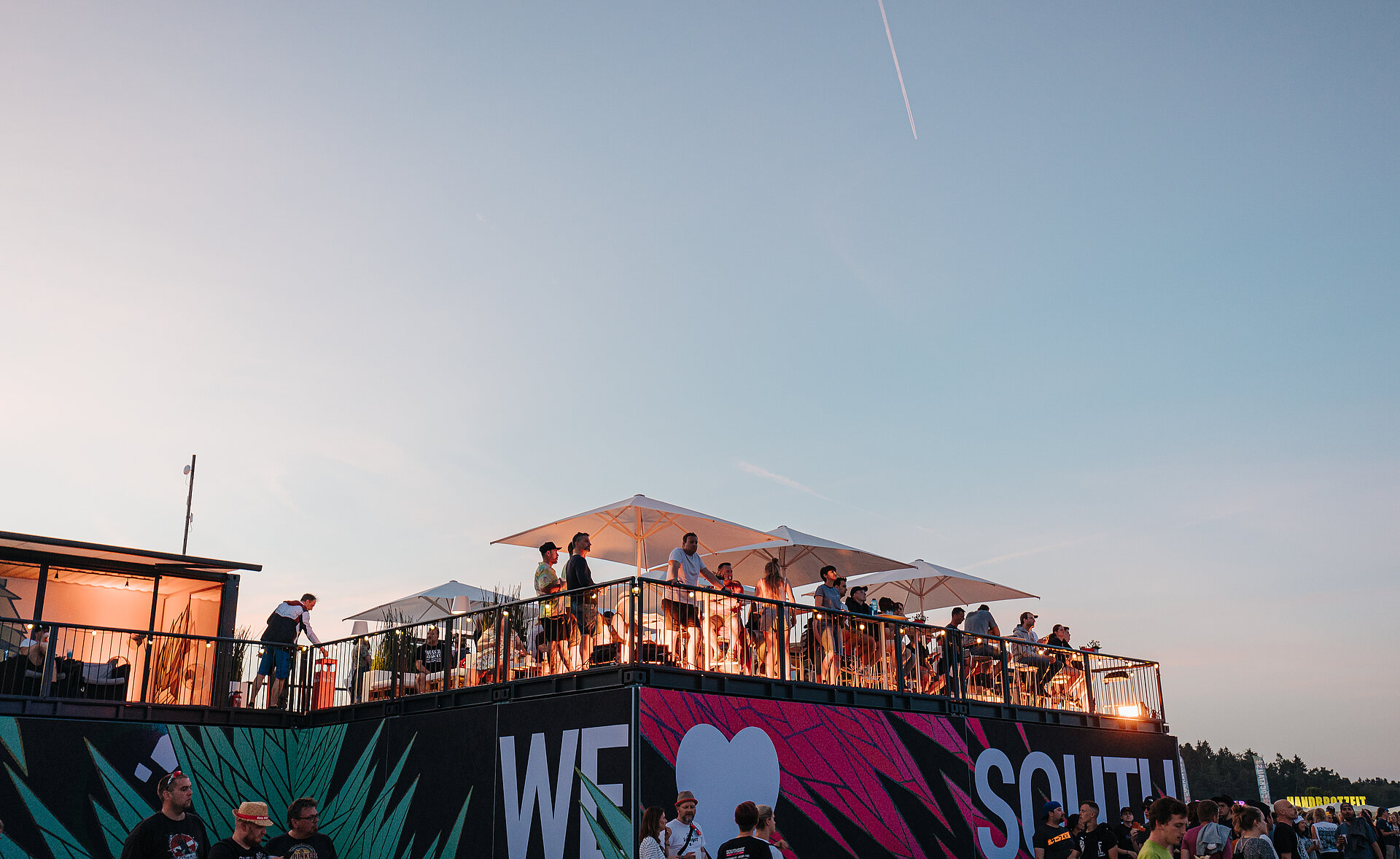 Stuff's gettin' noble...
Gold Lounge
Gold Lounge
Festival feeling without queues and mud, is that possible? Definitely, if you opt for our Gold Lounge at the Southside Festival!
In the Lounge you will belong to our exclusive guests among lots of music fans and party people, who can enjoy great views of the festival area and stage – looking over the other festival-goers' heads!
Enjoy the festival in the Lounge – with an unobstructed view of the main stage featuring national and international top acts from the spacious terrace. You can expect short distances from the VIP car park to the event grounds, a pleasant ambience in the Lounge with no queuing at the bar and free WIFI.
If you book the package including VIP camping, you can also stay at our nearby VIP campsite.
If you wish, you can get exclusive behind-the-scenes access during a backstage tour (fee: € 15.00, registration on site) and enjoy hot after-show parties until the early hours of the morning – drinks all inclusive!
Here are all the details at a glance:
Exclusive access to the Lounge and terrace during the festival*
Extra sanitary facilities
Overnight stay at the VIP campsite
Access to the forestage area of all stages
Free parking per two tickets in the VIP car park
Free admission to the glittering after-show parties incl. free drinks (beer, wine, sparkling wine, water, soft drinks) on Friday and Saturday after the official stage programme

*Unless closed to additional guests for security reasons.
The Gold Lounge can only be booked as an upgrade in addition to your festival pass.
If you have any further questions, please contact southside@fkpscorpio.com.