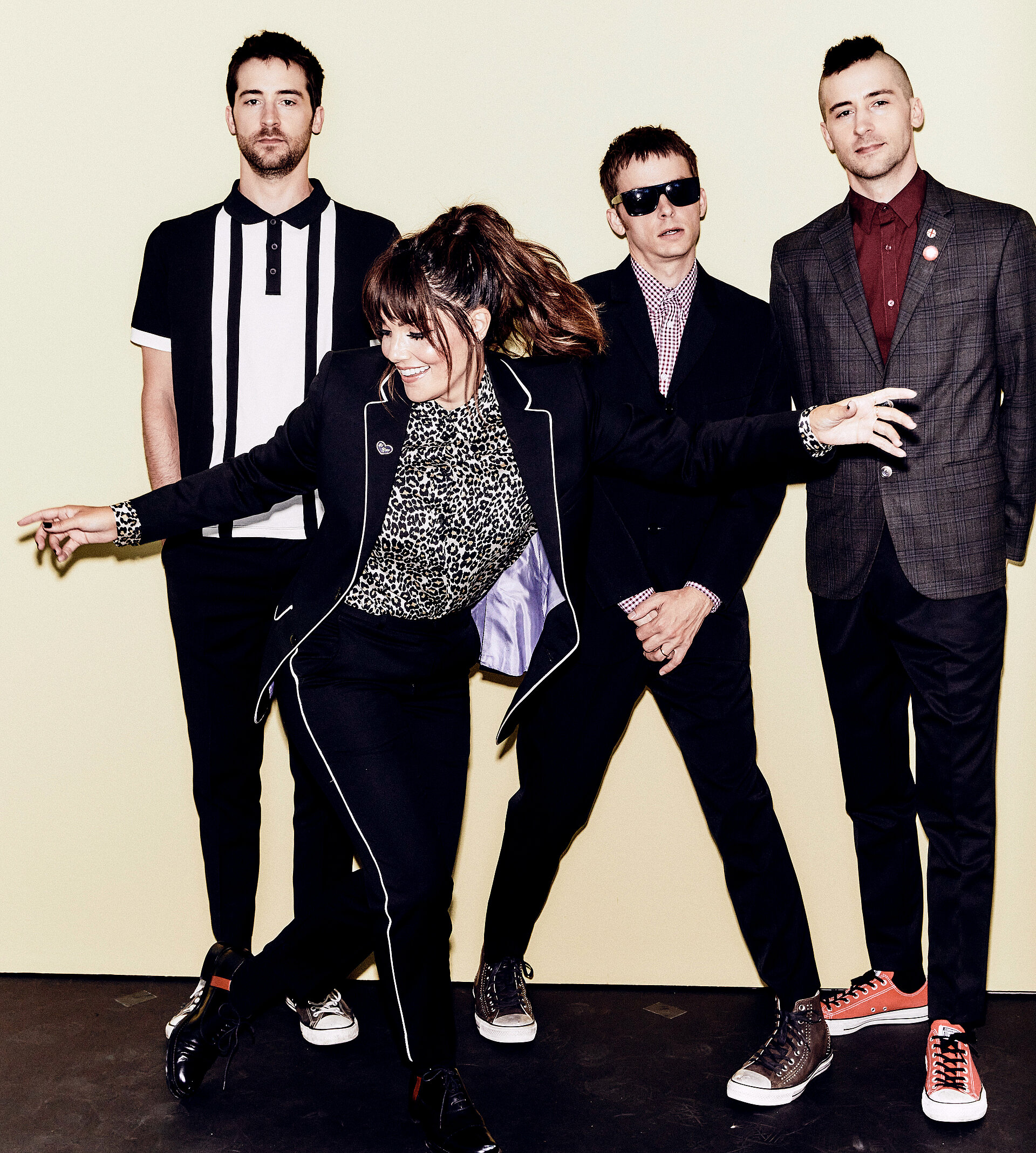 2011 gegründet, teilten sich The Interrupters nach der Veröffentlichung ihres selbstbetitelten Debütalbums aus dem Jahr 2014 schnell Bühnen mit Bands wie Rancid, Blink-182 und Bad Religion. Zur Unterstützung ihres zweiten Albums, "Say It Out Loud", tourten sie als Headliner durch die ganze Welt und spielten als Support für Green Day in Europa, Australien und Südamerika. Damit bewiesen sie ihren Status als Live-Act.
Der Nachfolger "Fight the Good Fight" aus dem Jahr 2015 zeigt The Interrupters kraftvoll melodischen, punkgetriebenen Sound mit mehr Vitalität als je zuvor. In Zusammenarbeit mit Tim Armstrong (Frontmann von Rancid und mit dem Grammy Award ausgezeichneter Produzenten), der inzwischen alle ihrer Alben produziert hat und dem Grammy Award ausgezeichneten Mixer Tom Lord-Alge, kanalisierten Aimee und die Brüder Bivona ihre rohe Energie indem sie fast ausschließlich auf Band aufnahmen. "Es gibt ein gewisses Gefühl, das man durch diesen Prozess bekommt, das man nicht wirklich digital bekommen kann", sagt Kevin. "Es gibt kein Überdenken - jeder muss voll da und engagiert sein. Es war definitiv immenser Druck, aber hat auch wahnsinnig Spaß gemacht."
Diese unverfälschte Energie, die sie beim Erschaffen des Albums hatten, bringen The Interrupters nun auch in die Markthalle Hamburg. Dort spielen sie am 26. Juni 2019 eine Show, die sich alle Fans eines gut gemischten Cocktails aus Punk, Ska und Reggae auf keinen Fall entgehen lassen sollten!